National Day Celebrations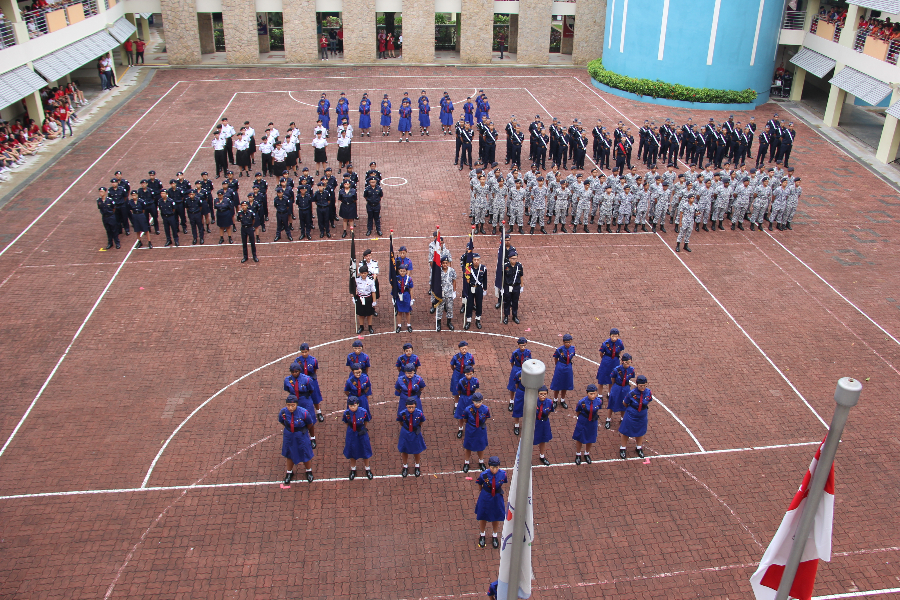 On 8th August 2019, the whole school came together to celebrate the nation's birthday, dressed in our national colours - red and white. The morning started with a parade segment put together by the concerted efforts of the teachers and students from band, AVA and uniform groups. Their countless practices and drills were evident as they completed the parade segment with pride and confidence.
Teachers prepared their classes by singing the numerous national day songs from the 2018 theme song to 'Home' to 'Count on me, Singapore'. The school came together in the hall to celebrate through a concert put together by the National Education team of teachers and students, themed – 'We are Singapore'. This skit showcased some of the past events in Singapore's history where Singaporeans showed resilience and togetherness as we emerge stronger after each crisis – SARs, passing of our found father, Mr LKY etc.
The celebrations concluded with a light-hearted sing-along of a medley of the national day songs, and a NE message that 'Singapore is our homeland; this is where we belong'.